Everything you need to grow your business!
Expert services combined with powerful marketing and business tools. 
Meet your new business
partner
Hear directly from founder Corey Harrington why he started Ready. Set. Grow! and who benefits the most from our services: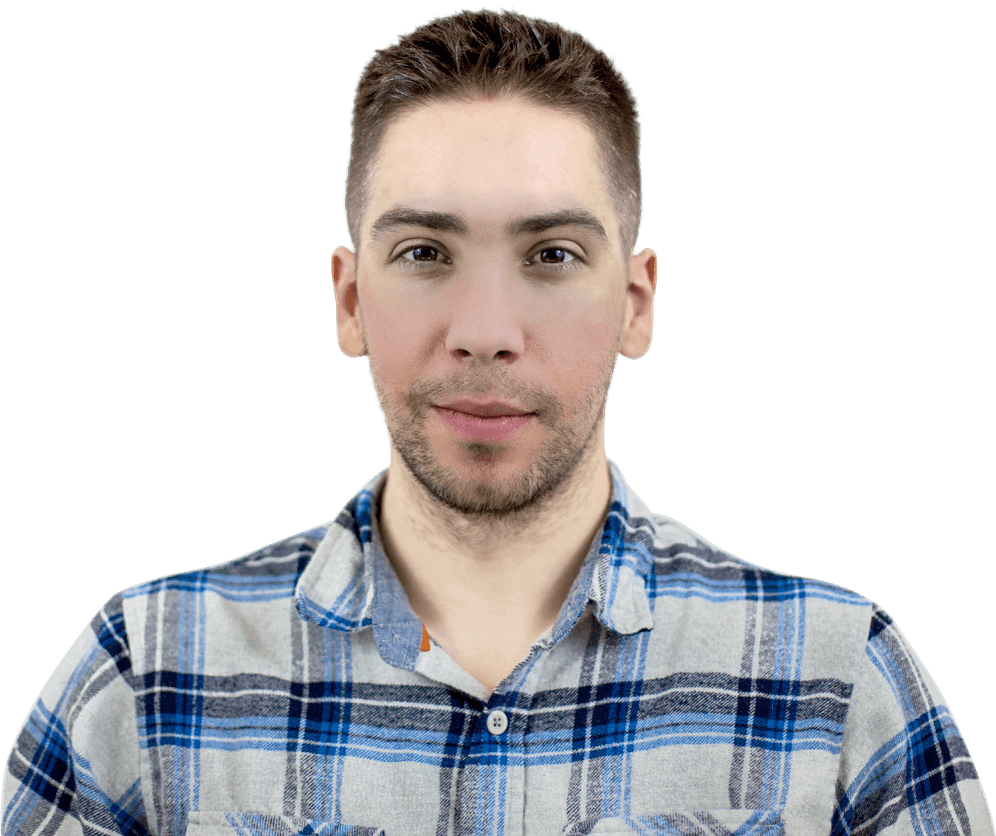 Are you tired of chasing your tail?
Are you tired of investing both time and money in an effort to grow your business only to end up back in the same place you started from?
Well, you're not alone…
Throughout my fifteen years as an entrepreneur and digital marketing professional I've met so many startups and small business owners who are good at what they do but are incredibly confused about what steps they need to take to grow their business.
Just because you're a great developer, videographer, writer, etc. doesn't mean that you magically know how to market and grow your business.
That's where I come in.
Not only will I provide web design and digital marketing services to help you grow your business but I'll also provide you with the tools you need to get the job done. Together we'll form a collaborative partnership to figure out the best way to grow your business based on your goals.
It's not easy but it is simple…
Good marketing requires both time and money to succeed.
If you're looking for someone who will promise you overnight success or provide you with empty, unconditional guarantees then there's plenty of other "professionals" out there who will gladly oblige.
If on the other hand you're ready to do the work and you're ready to make an investment not only in your business, but in your future then you've come to the right person and I'm excited to work with you.

Powerful tools to
grow
your business
Ready. Set. Grow! relies on a powerful set of tools to help you grow your business.
We create beautiful, responsive WordPress websites.
Powerful marketing automation at your fingers tips.
Simple, easily digestible and useful analytics suite.
Easily accept recurring or one-time payments.
A dedicated phone number for your business.
World-class, professional-grade managed hosting.
Simple, easy to use and highly- effective email marketing.
Pre-built, ready-to-go marketing campaigns.
Let leads or customers book time on your calendar.
Know exactly where you stand with powerful reporting.
Data-backed, tried and tested templates and layouts.
Professional SEO tips and tools to help you get found.
Keep track of leads, clients, and opporunities.
Send invoices or estimates and get paid quickly.
Not only do I provide services to grow your business but we also provide specialized tools based on your unique requirements.
Real people, real
results!
Okay, enough from us…how about you hear directly from our clients.
"I've been working with Corey for nearly a year now and the service he provides has paid itself off. Because of his experience in freelancing, design, and marketing he has a unique edge that covers some of my weaknesses. The projects I've been delaying for years because of blockers are now being unblocked by his advice and abilities. He's helping me to get to where I want to be."
"Corey and Ready. Set. Grow! provide fantastic services for helping entrepreneurs get their businesses organized, focused and humming along efficiently. Corey knows his stuff, and I've found tremendous value in his hands on, thoughtful guidance. Can't recommend RSG enough! "
Got questions? I have
answers!
I understand that you probably have lots of questions about my services, so here's answers to a few of the most common ones:
Who is a good fit for your services?
Any individual or business that is willing to invest both the time and money required to produce measurable results.
How are you qualified to help me?
I've been working as a digital marketing consultant for fifteen (15) years and have helped dozens of freelancers, entrepreneurs, small-businesses, and nonprofits achieve their marketing goals.
Are your always accepting new clients?
No. I will periodically open a few spots when I feel I have the time to devote to new work. If in doubt, reach out!
How much do your services cost?
The answer to this question depends on dozens of factors that are far too complicated to answer in an FAQ. However, I do have a minimum annual marketing budget of $10,000 per client.
Do you offer any sort of guarantee?
No. Any marketing agency offering a "guarantee" should be a major red-flag. The average annual growth rate varies widely per client, but we focus on consistent year over year growth.
Still have questions? No problem! Just send me an email and I will make sure to reach out to you within twenty-four (24) hours.
Your journey starts
here!
Stop dreaming about the business you've always wanted and take the first step to making it a reality.